When:
Back to Calendar August 18, 2018 @ 1:00 pm - 5:00 pm
Where:
Westside School
10404 34th Ave SW
Seattle,WA 98146
USA

✔ Add to Calendar Add to Google Calendar
Contact:
CLTA-WA president
president@clta-wa.org
CLTA-WA invites you to join us for our
2018 Summer Workshop
Making It Real:  Speaking, Reading, and Grammar for Authentic Communication 
Time: 01:00PM-5:00PM
Date: Saturday, August 18, 2018
Venue: Westside School, 10404 34th Ave SW, Seattle, WA 98146
Cost: Free
Presenter:
Bridget Yaden, Ph.D.
Professor of Hispanic Studies and Director of the Language Resource Center
Pacific Lutheran University (PLU) in Tacoma, Washington
Workshop Description:
During this interactive workshop, participants will learn and share ideas as well as free resources for authentic communication through speaking and reading.  We will also explore the role of grammar in a communicative classroom.  Based on interest survey results, this session will include ideas for Interpersonal Communication tasks for pairs, small groups, and whole class instruction,  Interactive Reading and Listening comprehension tasks using Authentic Cultural Texts,  and introducing grammar in a communicative context.
To register
Here
(If clicking the link does not open registration page, please copy and paste to register. Registration deadline Aug-15-2018)
Please note:
4 clock hours will be awarded respectively for participants who attend the whole afternoon event in the entirety. No partial clock hour will be awarded.
Refreshments and beverages will be provided.
Schedule:
12:30-01:00PM   Sign in
01:00-02:45PM   Session 1
02:45-03:00PM   Break & Announcement
03:00-04:45PM   Session 2
04:45-05:00PM   Evaluation and Wrap up
CLTA-WA extends our sincere appreciation to the co-sponsors of this event:
Chinese Language Teachers Association, USA (CLTA)
Washington Association for Language Teaching (WAFLT)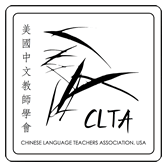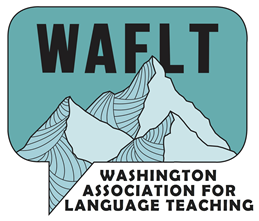 Speaker Bio
Bridget Yaden, Ph.D., is Professor of Hispanic Studies and Director of the Language Resource Center at Pacific Lutheran University (PLU) in Tacoma, Washington.  She holds a PhD and MA in Romance Linguistics (UW) and a BA in Spanish (WWU). She began her involvement in language centers during her graduate studies at the University of Washington (1995-1996, Language Learning Center) and has continued this work at PLU since 1996.  Her research interests include online language programs, bilingual education, and world language teacher preparation.  She has served on many professional boards, including ACTFL, NWALL, AATSP Juan de Fuca Chapter, WAFLT, and PNCFL.